Talkshow Telkomsel
---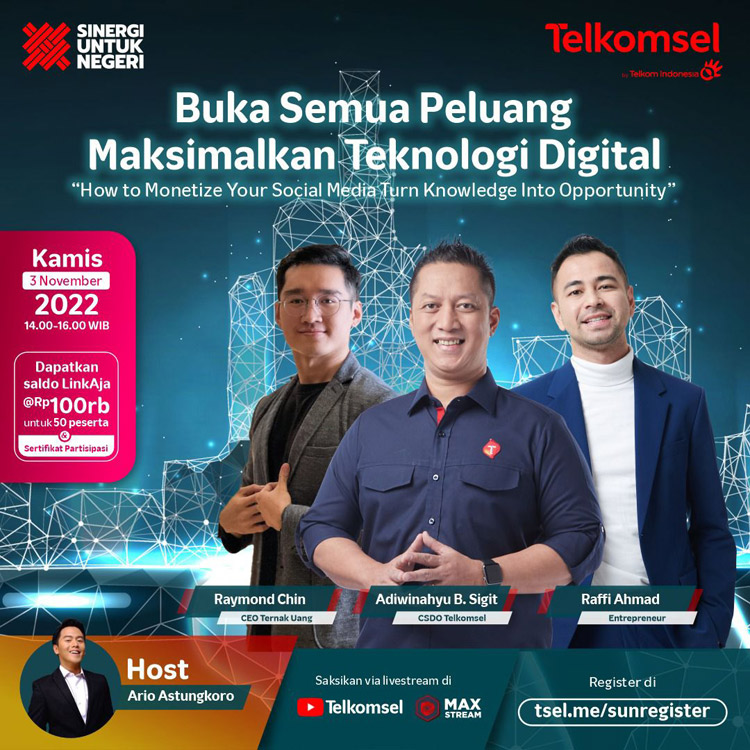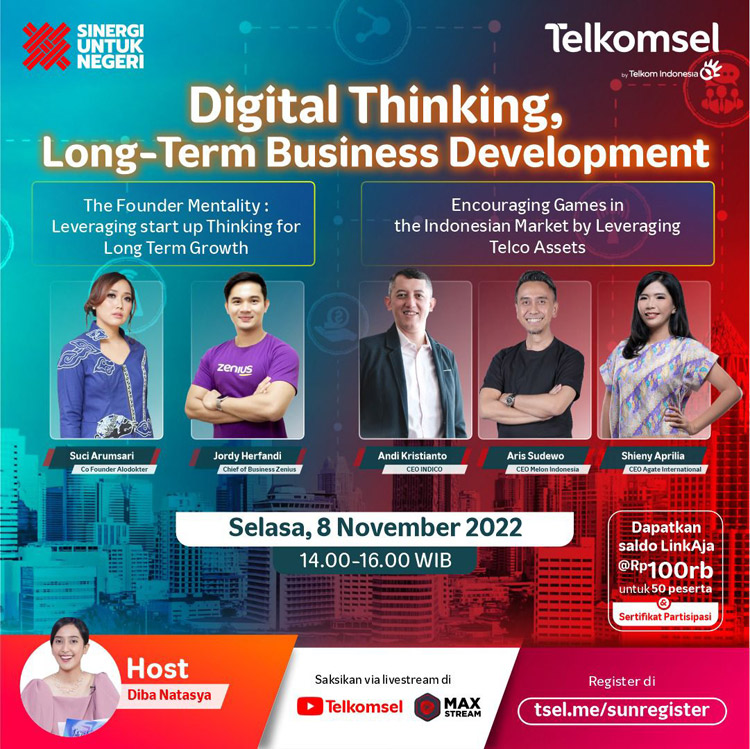 Berkembangnya teknologi digital bisa membantu untuk meningkatkan bisnismu. Yuk, maksimalkan teknologi digital untuk tingkatkan produktivitas bisnis dengan ikutan talkshow Sinergi Untuk Negeri bersama ahlinya.
✨ Talkshow 1 tanggal 3 November 2022 dengan topik "How to monetize your social media turn knowledge into opportunity" barang host Ario Astungkoro, Adiwinahyu B. Sigit, Raymond Chin dan Raffi Ahmad.
✨ Talkshow 2 tanggal 8 November 2022 dengan topik "The Founder Mentality, encouraging games in the Indonesian market by leveraging telco asset" bareng host Diba Natasya, Aris Sadewo, Andi Kristianto, Shieny Aprilia, Jordy Herfandi dan Suci Arumsari.
Dengan ikutan talkshow ini, nggak cuma bisa menambah pengetahuan kamu lho, tapi juga bisa berkesempatan dapat saldo LinkAja Rp100.000 untuk 50 peserta.
Buruan register sekarang di www.sinergiuntuknegeri.com/register dan tonton livestreamnya di YouTube Channel Telkomsel atau MAXStream!