ECOPHORIA 2015
---
Presented by BEM FE Unmul Buat kaula muda Universitas Mulawarman maupun Mahasiswa umum. Yuk, ikut serta dalam perlombaan ECOPHORIA 2015.Banyak lomba yang bisa kalian ikuti.
Untuk informasi lebih lanjut Bisa di akses melalui Medsos berikut:
Twitter: @ECOPHORIA2K15
Facebook: Ecophoria Fakultas Ekonomi
Blog: www.bemfekonunmul.blogspot.com
LETS JOIN with the Biggest Event on Economic Faculty of Mulawarman University.
ECOPHORIA 2015! Ekonomi Ceria, Ekonomi Berkarya.
#ECOPHORIA2K15--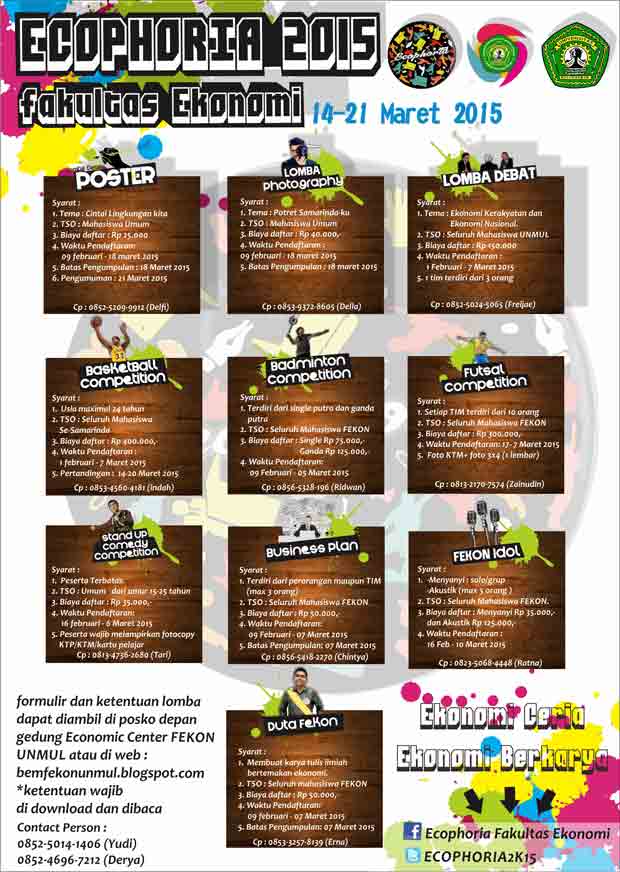 ---